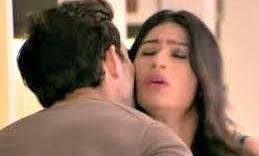 Yeh Hai Mohabbatein: Love birds Aditya-Aliya gets romantic with each other in rain
Most popular show Yeh Hai Mohabbatein on Star Plus will witness love sequence amid Aditya-Aliya.
Aditya plans romantic surprise for love Aliya and then he asks Aliya come along with him as he has planned surprise for her.
Aliya gets really happy as well as excited when she comes to know that Aditya has planned a surprise for her.
Aditya plans surprise for Aliya
Aditya takes Aliya in his car but just then it starts raining and the atmosphere gets romantic.
Aliya gets out of the car and gets wet in the rain when she try to open umbrella then it does not opens.
Just then Aditya gets romnatic to see Aliya getting wet in rain so then he gets out of the car and gets romantic with Aliya.
Stay tuned for the upcoming twist.