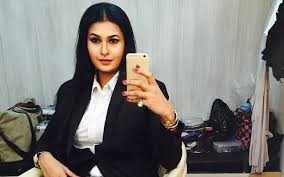 Yeh Hai Mohabbatein: Raman(Karan Patel)-Ishita (Divyanka Tripathi) gets shocked as Nidhi enters Bhalla house with evil intentions
Nidhi's entry in Bhalla house will make the upcoming track of love drama Yeh Hai Mohabbatein on Star Plus more interesting.
In the upcoming track it will be seen that Poonam will torture Pihu and beat her very badly.
So then seeing her bad behaviour with Pihu, Raman will become Pihu's history teacher and Poonam will be thrown out of the job.
Nidhi vows to make Bhalla family's life hell
Soon Nidhi will enter Bhalla house with the help of Mani and she will make the life of all the members of the family hell.
It will be interesting to see that how will Raman and Ishita protect their family from Nidhi's evil intentions.
Stay tuned for the upcoming twist.