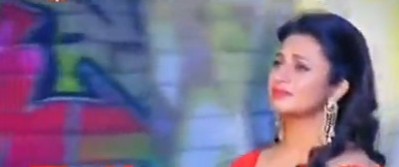 Yeh Hai Mohabbatein: Ishita (Divyanka Tripathi) gets teary eye as Raman (Karan Patel) breaks his promise of meeting her on Valentine day
The upcoming episode of love drama Yeh Hai Mohabbatein on Star Plus will witness emotional drama as Ishita cries missing Raman on Valentine day.
Raman promises Ishita that he will come to meet him on Valentine day.
Ishita keeps waiting for Raman but he does not come to meet her and breaks his promise.
So then Ishita gets upset as she misses him a lot and wanted to spend time with him on Valentine day.
Ishita recalls moments spent with Raman
Ishita recalls the moments spent with Raman when she sees other couples romancing with each other.
Ishita sits on the bench and cries missing Raman then she somehow controls her feelings.
Stay tuned for the upcoming twist on Raman and Ishita's Valentine celebration on Serial xPRESS.