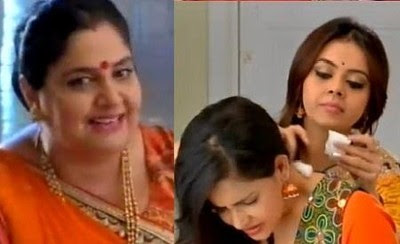 Saath Nibhana Saathiya: Sita turns Modi family's savior from Gaura's (Vandana Pathak) plan, Vidya (Sonam Lamba) scared
The upcoming episode of Star Plus longest running show Saath Nibhana Saathiya will show high voltage drama in Modi family.
Gaura has got Gaura arrested and also gets Vidya arrested, but Gopi manages to save Vidya from law punishment.
Vidya now decides to fight back against Kokila to save Gaura from jail and to defeat Gaura's evilness before everything.
While Gaura isn't that easy target to crack, threatens Vidya to kill her Modi family if she tries to go against her.
Gaura and Vidya's face off
Gaura thus plants a bomb in Modi family which Sita mistakenly gets out of house and it explodes, Modi family is shocked seeing this.
While Gaura threatens Vidya telling that today her family got saved mistakenly but this will not happen next time.
Stay tuned for more exciting updates of the upcoming episodes.