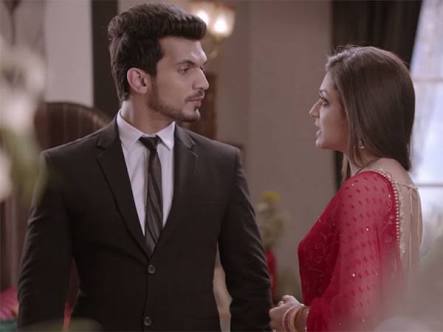 Pardes Mein Hai Mera: Ahana (Aada Khan) creates misunderstandings amid Raghav and Naina, falls in love with Raghav (Arjun Bijlani)
The upcoming episode of Star Plus popular daily soap Pardes Mein Hai Mera Dil will show high voltage drama where Naina agrees for Ahana's surrogacy deal.
Naina wants to help Raghav in his business and can't see him failing and thus agrees to help Ahana.
Naina loves Raghav and is ready to take all pains for Raghav, Naina asks Ahana to keep her surrogacy deal hidden from Raghav.
Ahana is stunned knowing that Naina is doing so big sacrifice for Raghav the person whom she is divorcing soon.
Ahana and Naina's surrogacy deal to take huge toll
Ahana will now play her game as she herself will start to like Raghav as she will give job to Raghav in her company.
Ahana will fall for Raghav and will try to create confusion amid Raghav and Naina, to snatch away Raghav.
Stay tuned for more exciting updates of the upcoming episodes.