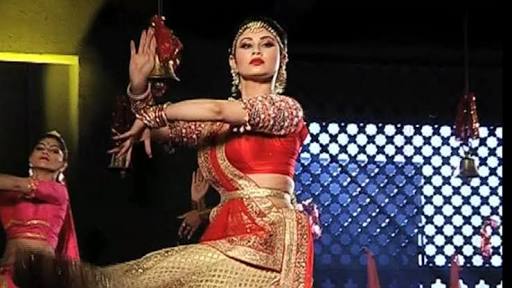 Naagin 2: Shivangi (Mouni Roy) and Sesha (Aada Khan) joins hand saving Rocky's life
The upcoming episode of Colors popular daily soap Naagin 2 will show high voltage drama.
Shivangi and Sesha are amid trouble as Rocky in under Mahishasur's clutches which is dangerous.
Sesha and Shivangi both loves Rocky and can't see him in trouble, Shivangi and Sesha thus joins hand together.
Shivangi and Sesha reaches Shiva temple to seek help, priest tells Sesha and Shivangi that they have to wake up naagraj for this.
Shivangi and Sesha manages to save Rocky's life
He suggest Shivangi and Sesha to perform tandav to wake up naagraj so that he can help Rocky.
Shivangi and Sesha thus uses all their powers and strength to perform the tandav just to save Rocky from death bed.
Stay tuned for more exciting updates of the upcoming episodes.