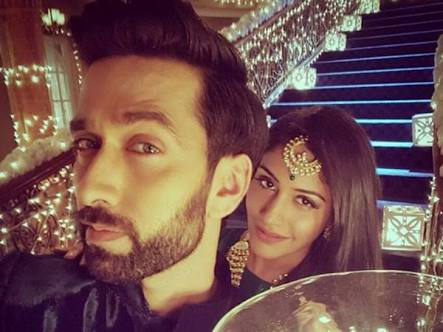 Ishqbaaz: Shivaay (Nakuul Mehta) and Anika's (Surbhi Chandna) romance amid finding video leak culprit
The upcoming episode of Star Plus popular daily soap Ishqbaaz is going to show some romantic moments amid Shivaay and Anika.
Shivaay is tensed as Anika had been accused for leaking Rudra and Saumya's marriage video in media.
Tej accuses Anika as he sees sent items in Anika's phone which shows that Anika had leaked the video.
While Shivaay has full faith over Anika and wants to prove Anika's innocence before all, for this Shivaay tries to find real culprit.
Shivaay and Anika's romantic moments
Shivaay was searching for some clues and is tensed to prove his lady love Anika's innocence before all.
Shivaay falls asleep on the couch when Anika comes there and sees Shivaay tensed, Shivaay unconsciously sleeps on Anika's lap.
Stay tuned for more exciting updates of the upcoming episodes.