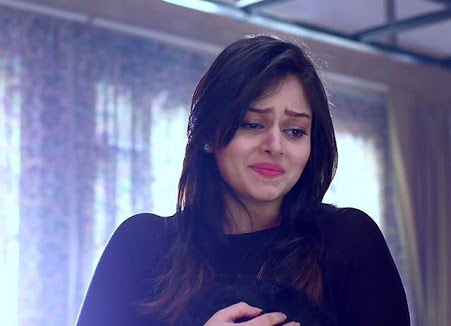 Ishqbaaz: Saumya (Neha Lakshmi Iyer) taking her father's death revenge from Oberoi family
The upcoming episode of Star Plus popular daily soap Ishqbaaz will show high voltage drama and revealition.
We have already informed our readers that Saumya is also a villian and working against Oberoi family.
Saumya has entered Rudra's life as friends and had mistakenly married him all was pre-planned by Saumya to trap Rudra.
Saumya has actually entered the Oberoi mansion to take her father's death revenge from Oberoi family.
Saumya's revengeful avatar against Oberoi's
The person Ashok who got burnt in the first episode of Ishqbaaz was none other than Saumya's father who was killed.
Saumya thus blames Oberoi family for her father's such dangerous death and has returned to take revenge from Oberoi's.
Let's wait and watch when will Saumya's this true face gets revealed before the audiences.
Stay tuned for more exciting updates of the upcoming episodes.