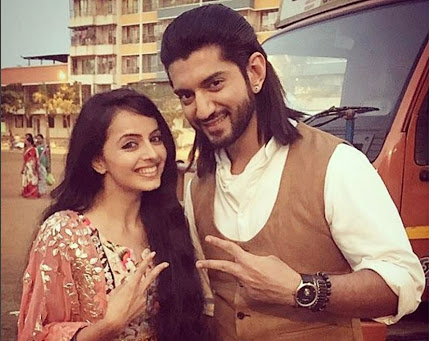 Dil Bole Oberoi: Omkara (Kunal Jaisingh) and Gauri's (Shrenu Parikh) first meeting makes them friends, love story yet to begin
The upcoming episode of Star Plus parallel show to Ishqbaaz thst is Dil Bole Oberoi is going to show major drama.
We have already informed our readers that the show Dil Bole Oberoi is a parallel show to Ishqbaaz which will focus on Omkara and Rudra's love story.
The show is going to get on air from 13th February 2017 and will showcase new drama and love story suspense.
Omkara's new love story will begin with Gauri, the character of Gauri will be played by none other than actress Shrenu Parikh.
Omkara and Gauri's love story
Shrenu Parikh was speculated to play new Ishaana in Omkara's life but that isn't true, Shrenu Parikh will be seen in all new character that is Gauri.
Omkara and Gauri will soon turn friend's on their very first meeting and this friendship will further turn into a full fledged loce saga.
Stay tuned for more exciting updates of the upcoming episodes.