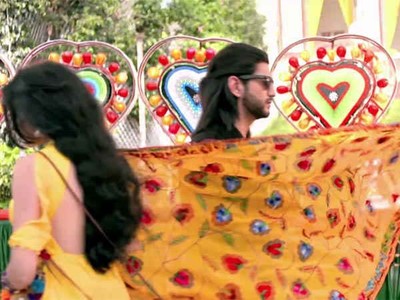 Dil Bole Oberoi: Om(Kunal Jaisingh) meets Gauri (Shrenu Parikh) in Bareilly for the first time
The upcoming episode of popular serial Dil Bole Oberoi's will witnesss Om-Gauri's first romantic meeting in Bareilly.
Om wanted 100 crore so that he can give it to Swetlana and throw her away from Jhanvi's life.
Shivaye gets ready to help Om and he gets ready to give him 100crores but Om refuses to take the money.
Om goes Bareilly for cracking deal
Om wants to earn 100 crores and then give it to Swetlana so Shivaye tells Om about a deal of Bareilly.
Shivaye asks him to crack that deal and get money so Om agrees then Shivaye makes all the arrangements for him so that he can go to Bareilly.
There Om meets his lady love Gauri for the first time in a very romantic way.
Stay tuned for the upcoming twist.