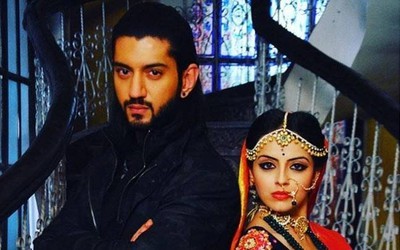 Dil Bole Oberoi: Gauri (Shrenu Parikh) gets furious as Om (Kunal Jaisingh) calls her cheap girl
Star Plus love drama Dil Bole Oberoi will witness alot of twist and turns as Gauri slaps Om for calling her cheap girl.
Kaali wants to marry Gauri forcefully, Gauri try to save herself and she even try to escape as she does not wants to marry but she fails to do so.
Kaali gets Gauri ready in bridal attire forcefully and then he ties her feet with chain so that she cannot escape.
Om will stop Kaali from marrying Gauri
Just then Om comes there and she starts accusing Gauri for getting married with Kaali and accuses for breaking Jhanvi's house.
Gauri gets furious hearing all this and she slaps Om, then she tells him that Kaali is marrying her forcefully and her feets are also chained so she cannot escape.
So then Om realizes that there is no mistake of Gauri in all this.
Now Om will stop Kaali from marrying Gauri.
Stay tuned for the upcoming twist.