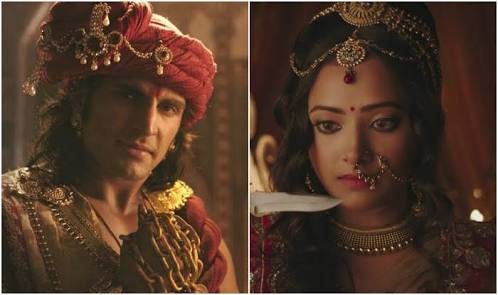 Chandra Nandni: Nandini (Shewta Basu Prasad) and Chandra's (Rajat Tokas) love bond defeats Roopa's evilness
The upcoming episode of Star Plus historical show Chandra Nandni will showcase major drama in the forthcoming episode.
Chandra and Nandini's love story started from hatred and moved towards love and respect for each other.
While Roopa's entry will create major differences amid Chandra and Nandini where Roopa will create misunderstandings amid them.
Chandra and Nandini's developing love vanishes before Roopa's evilness but Roopa doesn't get successful in her mission.
Nandini and Chandra's love blossoms
Nandini and Chandra's eternal bond and cuteness brings them closer again, Chandra likes to see Nandini happy and smiling.
Chandra and Nandini's this strengthening bond weakens Roopa's evilness and thus breaks Roopa's evil motives towards Nandini.
Let's wait and watch what will Roopa do now to create misunderstandings amid Chandra and Nandini.
Stay tuned for more exciting updates of the upcoming episodes.