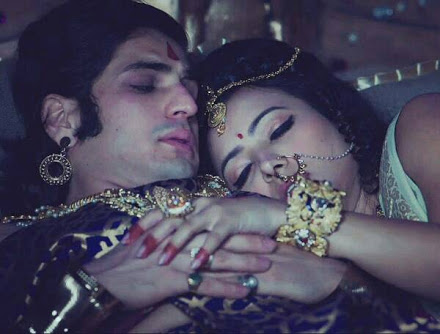 Chandra Nandni: Roopa's developing love for Chandra (Rajat Tokas) turns trouble for Nandini (Shewta Basu Prasad)
Star Plus popular historical show Chandra Nandni is getting audiences much love and attention, keeping audiences hooked to their television screen.
Chandra and Nandini's love story is starting but Roopa comes as troublemaker in Chandra and Nandini's life.
Roopa is Nandini's twin sister but different from her nature, Roopa is evilish and arrogant while Nandini is sweet and polite.
Roopa has entered Nandini's life to create trouble for her, keeps on spoiling Nandini and Chandra's relationship.
Chandra, Nandini and Roopa's love triangle
Amid Roopa's all attempts Nandini and Chandra's love and concern for each other doesn't decrease while it keeps on increasing.
Chandra and Nandini's increasing closeness irks Roopa, Roopa has started to fall for Chandra.
Let's wait and watch what new trouble will this love triangle amid Chandra, Nandini and Roopa brings forth.
Stay tuned for more exciting updates of the upcoming episodes.