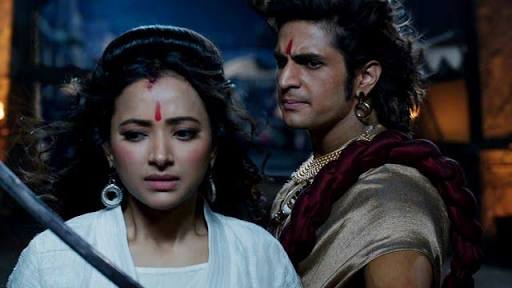 Chandra Nandni: Chandra (Rajat Tokas) and Nandini's romance and closeness irks Roopa (Shewta Basu Prasad)
The upcoming episode of Star Plus historical show Chandra Nandni will showcase major drama where Chandra (Rajat Tokas) announces Nandini (Shewta Basu Prasad) as Maharani.
Helena is irked with this and plans to kill Nandini, while Chandra has taken thus decision just for welfare of its people.
Chandra and Nandini shares nok-jhok and fight moments, Chandra asks Nandini to forget their enmity and think for their people.
Nandini thus takes up the charge of Maharani, Roopa is super happy as she is planning to take Nandini's place.
Roopa against Nandini getting Maharani position
While Roopa's plan gets flop, Roopa didn't stop here as she wants to be Maharani and play her cruel trick over all.
Roopa also gets irked seeing Chandra's concern and closeness with Nandini which irks her to hell.
Let's wait and watch is this jealousy of Roopa the indication of her developing feelings towards Chandra.
Stay tuned for more exciting updates of the upcoming episodes.