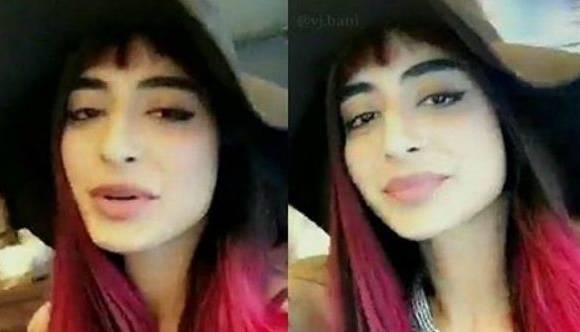 VJ, actress and Bigg Boss season 10' most talked about and popular contestant Bani J is having good time after coming out of the show. Bani made it to the Top 2 in the finale of the Colors TV reality show but could not win it. She took it in a very good spirit but her fans were not happy with the result.
Recently Bani went on a date with special someone. No, it's not her boyfriend Yuvraj Thakur but her mother Tanya Judge.
Bani went on lunch date with her mother and posted a picture on Instagram. She also thanked her fans for all the love and support she has got.
She wrote "107 days later:
Long overdue lunch date with the Madrè @tanyajudge.
____________________________________
Feels so good to be out.
I love you guys so much.
Words will always fall short,
my heart feels so full. #Familia
Not just my real blood rellies,
I'm talking bout *all* of you,
that endlessly tweeted, posted & voted for me. Don't think I don't know. I know :) I felt it. I still feel it. Your love, it's electrik⚡️ Thank You.
#familia #straightup #fromtheheart #always #realtalk #momsie #lunchdate #londontown #107dayLater #postBbLife #itsrealGood #courseialreadypickedupabook #lol #allthingsLove"
Take a look at this picture:
Bani's journey has been quite difficult in the Bigg Boss house but found a friend for lifetime in TV actor Gaurav Chopra.
Stay tuned for all news of TV industry.