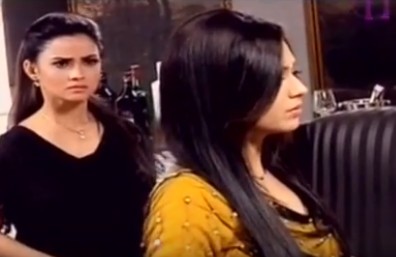 Pardes Mein Hai Mera Dil: Ahana happy as Naina (Drashti Dhami) accepts her offer of becoming surrogate mother with own responsibility
The upcoming episode of Pardes Mein Hai Mera Dil on Star Plus will witness Naina's willful steps to solve helplessness situation for her family.
Ahana wants Naina to become surrogate mother of her baby and she says that she will give anything in return to her.
Naina in dilemma as she is not able to understand that whether she should accept Ahana's offer or not.
Naina's courageous step to accept Ahana's offer to become surrogate mother of her baby behind Raghav's knowledge
Naina takes bold step to become Ahana's baby surrogate mother for Raghav but hides surrogacy truth from Raghav.
Naina thinks that Raghav is struggling for getting job and they are in need of money so it will be good if she accepts the offer.
So then she accepts the offer and demands money in return of becoming surrogate mother, she makes sure that Raghav does not comes to know about this else he will not let her do anything.
Naina also tries that Raghav get a job soon.
Stay tuned for the waiting twist coming in life of love birds Raghav and Naina in Pardes Mein Hai Mera Dil.