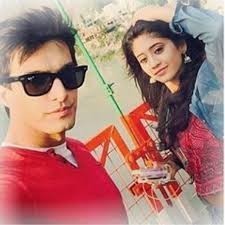 Yeh Rishta Kya Kehlata Hai: Kartik (Mohsin Khan) reliefed as Naira (Sivangi Joshi) turns Kush's saviour
The upcoming episode of Yeh Rishta Kya Kehlata Hai will witnesss alot of twist and turns.
Naira gets to know that Kush's life is in danger,she get shocked and she rushes to Goenka house for saving him.
Naira comes to know that Kush has locked himself in cupboard while playing hide and seek.
Naira enters Goenka house, everyone gets shocked seeing her.
Nair takes Kush out from cupboard saving his life
Kartik asks her what happened seeing her in tension but she does not say anything.
Naira opens the cupboard and takes Kush out who has fainted due to suffocation.
Everyone gets shocked and they try to wake him up, Kartik says thank you to Naira for saving Kush.
Stay tuned for the upcoming twist.