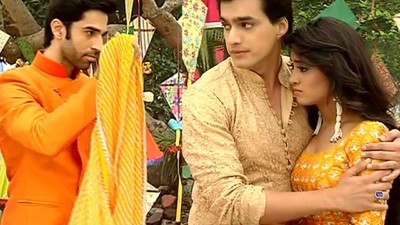 Yeh Rishta Kya Kehlata Hai: Naira (Shivangi Joshi) furious as Aditya misbehaves with Naira
The upcoming episodes of Yeh Rishta Kya Kehlata Hai will witness alot of twist and turns.
Aditya enters Singhaniya house and sees Naira dancing with Gayu.
Aditya decides to learn dance from Naira so that he can come close to her.
Naira unaware of Aditya's evil intentions agrees to teach him dance.
Aditya try to come close to Naira
Aditya gets happy and try to come close to Naira while learning dance from her.
Naira feels a bit uncomfortable but she does not says anything.
Then Aditya try to touch her waist, Naira gets angry and raises her voice against wrong.
Naira turns and slaps Aditya for misbehaving with her.
Kartik and all the members of the family gets shocked.
Stay tuned for the upcoming twist.