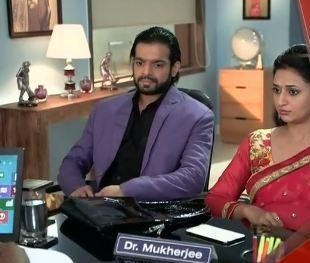 Yeh Hai Mohabbatein: Ishita(Divyanka Tripathi)-Raman (Karan Patel) worried as Ruhi goes in depression seeing blackmailer's murder
The upcoming episodes of Yeh Hai Mohabbatein will witness alot of twist and turns.
Ruhi has seen the murder of the blackmailer so she goes in depression.
Ishita and Raman are unaware of this fact, they are not able to understand that how did Ruhi went in depression.
So they take her to the doctor for the treatment of her depression.
Ishita and Raman wishes to see Ruhi happy
Raman and Ishita just wants Ruhi to come out of depression state as they cant see her like this.
They want to see Ruhi happy like she was before.
It will be interesting to see that what will Ishita and Raman do when they will come to know that Ruhi saw blackmailer's murder.
Stay tuned for the upcoming twist.