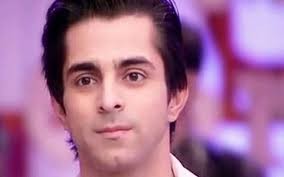 Yeh Hai Mohabbatein: Sohail tortures his Chacha for revealing his truth to Ishita(Divyanka Tripathi)
The upcoming episode of Yeh Hai Mohabbatein will witness alot of twist and turns.
Sohail finally reveal his evil intentions behind entering Bhalla house.
Sohail has entered Bhalla house to take revenge from Raman because due to him his father committed suicide.
Sohail cannot forget his father's death so easily so he has come to take revenge from Raman.
It is Sohail only who made Ruhi's mms and blackmailed Ruhi.
Sohail killed tattoo man so that he does not get exposed before Raman
Sohail kidnapped the tattoo man and burnt the register so that there is no proof left against him.
Sohail has now kidnapped his Chacha because he told Ishita about the tattoo and now Ishita doubts him for making Ruhi's mms.
Sohail tortures Chacha ji for giving information to Ishita about him.
It will be interesting to see that whether Ishita will be able to protect her family from evil Sohail or not.
Stay tuned for the upcoming twist.