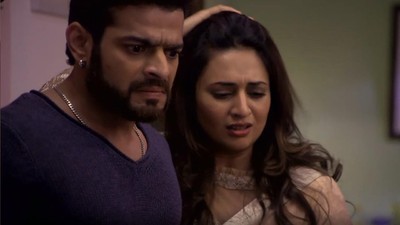 Ruhi's (Aditi Bhatia) eyes towards Sohail's (Garav Wadhwa) love opened up by Raman (Karan Patel) and Ishita (Divyanka Tripathi) in Yeh Hai Mohobbatein
In the upcoming episode there will be lots of high voltage dramatic situations seen amid Ruhi and Raman in the daily soap.
Ruhi is very much in love with Sohail, but Sohail on contrary is just using Ruhi to take revenge from Raman and Ishita.
Raman and Ishita try to make Ruhi understand that Sohail is not a fit guy for Ruhi and Sohail is the only root cause of creating Ruhi's MMS.
All of Raman and Ishita's efforts go in vain as Ruhi is not ready to listen a single word against Sohail's character.
Raman-Ishita look out for proofs against Sohail
In the upcoming episode there will be lots of tragic situations seen amid Raman and Ishita in the ongoing serial.
Sohail is a very smart player and this has made life of Raman and Ishita difficult.
It would be very interesting to watch as to how would Raman and Ishita go on a spree of finding proofs against Sohail so that they can portray Sohail's bad picture amid Ruhi?
Stay tuned for further details and developments in story line.