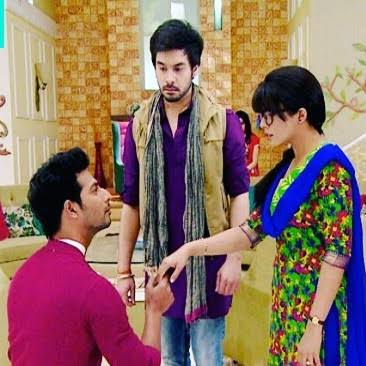 Thapki Pyar Ki: Kabir (Sehban Azim) realizes truth unites Thapki (Jigyasa Singh) and Bihaan, happy for their remarriage and love
The upcoming episode of Colors popular daily soap Thapki Pyar Ki is up for high voltage fun drama.
Thapki and Bihaan are united back, Bihaan had won 5 crore rupees and had won the competition getting Pandey Niwas back.
Bihaan and Thapki also unites back ending all past drama and differences, Thapki and Bihaam forgives and forgets every differences.
Pandey family thus decides to get Thapki and Bihaan remarried after what all differences that crept amid them.
Thapki and Bihaan's remarriage galore in Pandey Niwas
Thapki and Bihaan are happy, while Kabir this enters Pandey Niwas in his old angry look threatens Thapki and Bihaan.
While Kabir has now turned positive and apologize to all for what all happened, Kabir was doing all for hi sisters revenge.
Kabir tears Thapki and his fake marriage certificate which he had made, Kabir is overwhelmed with Thapki and Bihaan's love finally unites them together.
Stay tuned for more exciting updates of the upcoming episodes.