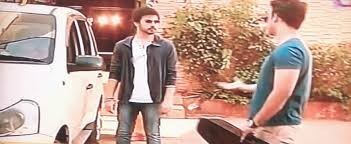 Thapki Pyaar Ki: Kabir make Bihaan (Manish Goplani) win 5crore with hidden intentions
The upcoming episode of family drama Thapki Pyaar Ki that is showcased on Colors will witness alot of twist and turns.
The main leads of the show Thapki is potrayed by Jigyasa Singh and Bihaan is potrayed by Manish Goplani.
Kabir has thrown all the members of the Pandey family out from house.
Kabir says to Bihaan that if he arranges 5crore ruppees somehow then he will return him Pandey Niwas.
Bihaan participates in show for winning 5 crore
Later Bihaan gets pamphlet of a game through which he can win 5 crore so he participates in the game.
Kabir is the host of the game and he intentionally selects him for playing the game so that he can insult him on national television.
Stay tuned for the upcoming twist.