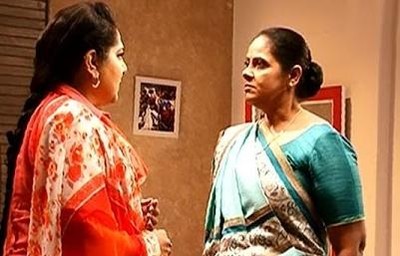 Saath Nibhana Saathiya: Gopi (Devoleena Bhattacharjee) crticizes Urvashi for slapping Kokila
The upcoming episode of Saath Nibhana Saathiya will witness alot of twist and turns.
Kokila talks to Jaggi just then Urvashi comes there and she overhears their conversation.
Urvashi get jealous as well as angry so she slaps Kokila because she feels that Kokila is trying to slap Jaggi from her.
Gopi and all the members of the family gets shocked seeing this.
Gopi makes Urvashi understand that Kokila was not trying to snatch Jaggi from her
Gopi says to Urvashi that she did not do right by slapping Kokila.
She also makes her understand that Kokila can never think of snatching Jaggi from her.
It will be interesting to see that what will Jaggi do now to solve the issues amid Urvashi and Kokila.
Stay tuned for the upcoming twist.