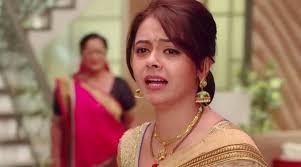 Saath Nibhana Saathiya: Jaggi(Mohammad Nazim)-Urmila exposes Gopi's (Devoleena Bhattacharjee) fake pregnancy before everyone
The upcoming episode of Saath Nibhana Saathiya will witness alot of twist and turns.
Paridhi sees Gopi's pregnnacy report and she gets to know that Gopi is pregnant.
Pari gets shocked and she decides to tell everything to all the members of the Modi family.
Pari shows Gopi's pregnancy report to everyone and tells them that she is pregnant.
Kokila gets shocked and all the members of the Modi family gets shocked.
Doctor blames Kokila for making fake pregnancy reports
But just then Urmila comes there and tells that Gopi is not pregnant and report are fake, Kokila gets shock.
Jaggi just then enters Modi house with doctor and asks her to tell the truth.
Doctor tells that she made this fake report because KOkila asked her to do so.
Everyone gets shocked and Kokila try to prove her innocence saying that she dont even know the doctor.
Stay tuned for the upcoming twist.