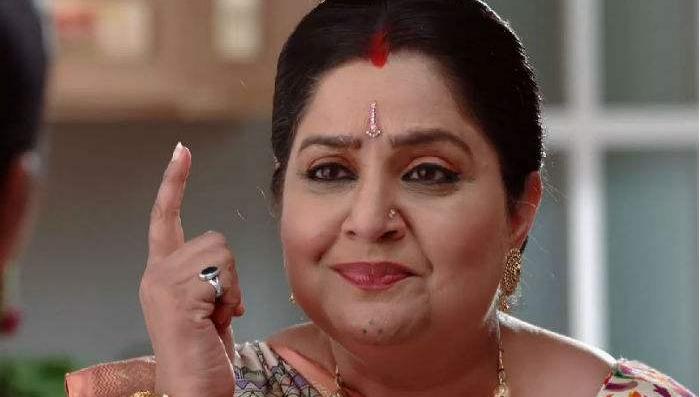 Saath Nibhana Saathiya: Gaura is the new queen of family post Kokila's (Rupal Patel) arrest
In the upcoming episode there will be lots of twist and turns in Modi mansion.
Kokila left with no choice accepted kidnapping and kiling Urvashi for which she got arrested.
Gopi knows that Kokila is hiding something as she can never attempt to kill anybody.
It is all Gaura's plan and because of her blackmailing Kokila had to take Urvashi's kidnapping charge.
Gaura's funny dream post Kokila's arrest
Gaura is extremely happy and excited that everything is happening according to her wish and soon she will be the queen of family.
Gaura had a dream wherein she imagines herself as a queen and Meera as her servent who is swiping the floor.
Post Kokila and Gopi's arrest, Gaura want to snatch away all of Modi's money.
Stay tuned for more details.