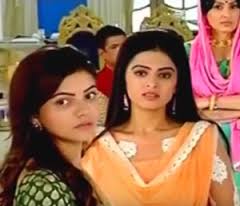 Shakti Astitva Ke Ehsaas Ki: Varun returns with revenge intentions to get Surbhi, exposes Soumya's (Rubina Dilaik) kinnar truth
The upcoming episode of the Shakti Astitva Ke Ehsaas Ki will show high voltage drama where Harman and Surbhi are married.
Preeto and Harak Singh are extremely happy that Harman is now away from kinnar bahu Soumya and with Surbhi.
Although Harman only loves Soumya and wants to stay with her, Harman is much in love and refuses to accept Surbhi.
While Varun that is Harman's cousin returns to take revenge from Harman and also to get back love Surbhi.
Harman and Soumya's new trouble
Varun uses Soumya's kinnar friend against Soumya thus exposing Soumya's kinnar truth before society to insult Harak Singh and Preeto.
Varun manipulates Kareena against Soumya saying that she is responsible for Kareena's mother's death.
Let's wait and watch to see will Varun's this plan works and how will Harman manage all the situation before society for Soumya.
Stay tuned for more exciting updates of the upcoming episodes.