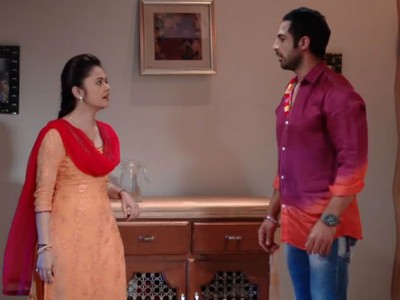 Saath Nibhana Saathiya: Sita's mother traps Gopi-Jaggi as well as all the members of Modi family in Modi mansion
Most popular family drama Saath Nibhana Saathiya on Star Plus will witness alot of twist and turns.
Jaggi brings bouqet for Gopi but she does not accepts it.
So then he keeps the bouqet at table but he gets his forhead injured and it starts bleeding.
Gopi gets shocked and decides to take him hospital but when they try to open the door of Modi house then it does not opens.
Sita applies ointment on Jaggi's forhead
Actually Sita's mother has locked all the members of the family in Modi house and there is no network in their phones.
She is doing all this to get her daughter back.
So then Gopi and Sita applies onintment on Jaggi's forhead and stops the blood that is coming out from his forhead.
Stay tuned for the upcoming twist.