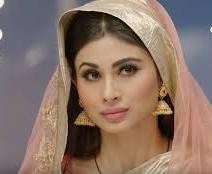 Naagin 2: Shivangi (Mouni Roy) kills Anky with Shiv ji's trishul for killing Shivanya
The upcoming episode of Naagin 2 will witness alot of twist and turns.
Anky attacks Shivangi in order to snatch naagmani from her.
Shivangi try to fight back but then she gets injured and fall down on floor.
Anky snatches the naagmani from Shivangi and gets really happy.
Anky attack Shivangi and she gets injured
Then he starts telling that how he killed Shivanya, Shivangi gets angry hearing all this.
Then she gets up and kills Anky, he falls down.
Shivangi brings Shiv ji's trishul for killing Anky and finally Anky dies.
Shivangi gets happy as she has finally killed Anky who killed her mother Shivanya.
It will be interesting to see that what will Yamini do knowing about Anky's death.
Stay tuned for the upcoming twist.