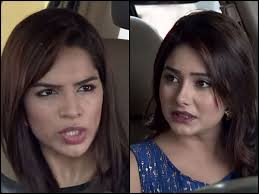 Kumkum Bhagya: Destiny repeats itself, Abhi (Shabbir Ahluwalia) and Pragya (Sriti Jha) end up marrying each other Tanu and Aliya stunned
The upcoming episode of Zee TV's popular romantic drama Kumkum Bhagya is up for most awaited twist and drama in Abhi (Shabbir Ahluwalia) Pragya's (Sriti Jha) life.
Abhi had announced Pragya's marriage with Purab, Abhi himself doesn't feel good about it but has no other means.
Abhi soon starts to feel that he is not happy with Pragya's marriage with Purab but can't do anything as it's too late for anything to happen.
While Purab and Pragya are thinking measures to escape this marriage drama, Purab comes to lady conclusion.
Abhi and Pragya's love unites them again
Purab decides to runaway leaving Pragya so that theie marriage couldn't happen, Pragya is worried for Purab and Abhi's friendship.
Purab is more concerned about Pragya, Abhi gets worried knowing about Purab's escape and sits in mandap himself.
Pragya and Abhi's destiny again unites them through marriage, Tanu and Aliya are shocked and shattered with what all happened.
Stay tuned for more exciting updates of the upcoming episodes.