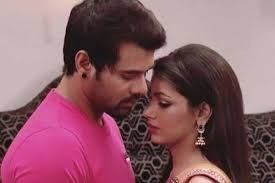 Kumkum Bhagya: Purab bitrayal drama gets successful in bringing Abhi(Shabbir Ahluwalia)-Pragya(Sriti Jha) close to each other
The upcoming episode of Kumkum Bhagya will witness alot of twist and turns.
Purab made plan of doing bitrayal drama with Pragya for uniting Abhi and Pragya.
Abhi gets upset seeing Pragya shattered post Purab bitrays her.
Abhi confess his feeling of love for Pragya, Pragya gets happy.
Abhi decides that he will not get married with Tanu, he decides to spend the rest of his life with Pragya.
Abhi's love proposal makes Pragya happy
Purab gets happy to see that his plan is working and Abhi-Pragya are coming close to each other.
Even Pragya gets amazed to see that Purab's plan is working.
It will be interesting to see that what will Aliya and Tanu do now.
Stay tuned for the upcoming twist.