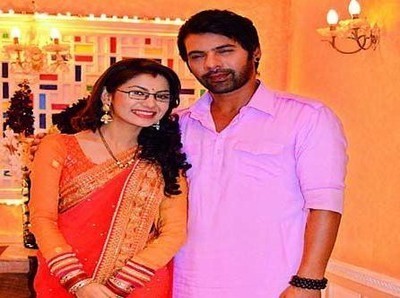 Abhi (Shabbir Ahluwalia) secretly play double game with Aaliya (Shikha Singh) and Pragya (Sriti Jha) in Kumkum Bhagya
In the upcoming episode there will be lots of high voltage dramatic situations seen amid Abhi and Pragya in the daily soap.
Abhi has although announced Pragya and Purab's wedding, but no one knows what is going on amid Abhi's mind.
Abhi is actually thought and made a secret plan to exercise on the marriage day of Purab and Pragya.
This plan has a twist which Aaliya and Tanu had never ever thought about.
Abhi swipe places with Purab amid mandap
In the upcoming episode there will be lots of tragic situations seen amid Purab and Abhi in the ongoing serial.
Abhi is fed up of the daily dramas held up by Aaliya and Tanu and once and for all wants to end the drama.
Abhi has been in love with Pragya since the start but could not accept this fact due to the constant interference of Tanu and Aaliya.
It would be very interesting to watch as to how would Abhi swipe place with Purab in mandap and get married to his love Pragya?
Stay tuned for further details and developments in story line.