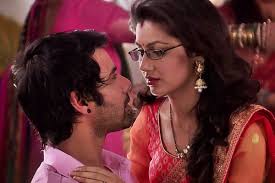 Kumkum Bhagya: Abhi (Shabbir Ahluwalia) and Pragya's (Sriti Jha) love power wins over Aliya's cheapness
The upcoming episode of Kumkum Bhagya will show high voltage drama where Abhi is in shocked state.
Abhi is rather broken knowing that Pragya aka Nikku is having affair with Purab Dadi which he can't tolerate.
Aliya also knew that and thus takes this opportunity to defame Pragya before Abhi by accusing her of affair.
Aliya's plan backfires on herself
Aliya's this plan will go against herself as Purab will confess that he loves Pragya which makes Abhi restless.
Purab, Pragya, Dadi takes advantage of this condition and makes Abhi realize that he has special feelings towards Pragya.
Abhi also feels the same and thus decides to confess it before Pragya and end all troubles.
Aliya and Tanu are shocked as their plan backfires on themselves thus uniting Abhi and Pragya.