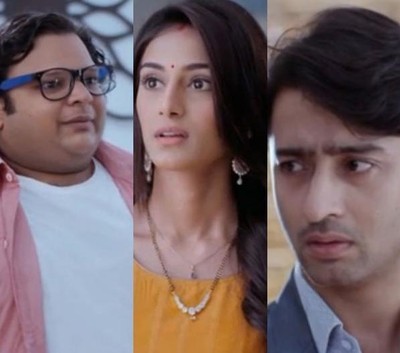 Kuch Rang Pyaar Ke Aise Bhi: Sonakshi (Erica Fernandes) shocked as Dev(Shaheer Sheikh) blames her for Bijoy-Asha's homeless situation
The upcoming episode of Kuch Rang Pyaar Ke Aise Bhi will witness alot of twist and turns.
Sonakshi mortages her house for returning Dev's money because she wants to get her father's self respect back.
Sonakshi returns the money to Ishwari, Dev get furious as Sonakshi insults Ishwari by returning money to her.
Dev throws Sona out of Dixit house, Sona leaves home and goes to her house.
Sona-Bijoy-Asha shattered post becoming homeless
Later Sona try her best but she is unable to pay the house loan so then her home is taken away from her.
Sona, Bijoy and Asha becomes homeless and they get completely shattered.
Sona enters Dixit house and blames Ishwari for their homeless condition.
Dev get furious hearing this and blames Sonakshi for her and her family's homeless condition.
Dev says that he asked her not to do all this and return the money to him but still she did so.
So now whatever is happening is just because of her and not because of Ishwari, Sona get shocked.
Stay tuned for the upcoming twist.