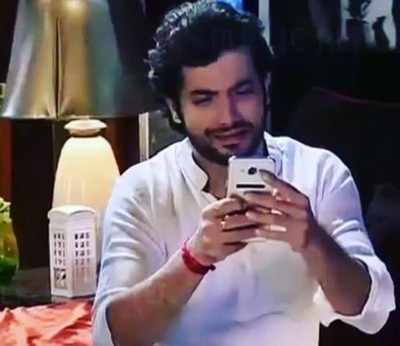 Kasam Tere Pyaar Ki: Rishi (Sharad Malhotra) fails to stop Tanuja (Kratika Sengar) from leaving Bedi house
The upcoming episode of love drama Kasam Tere Pyaar Ki that is showcased on the channel of Colors will witness separation drama amid Rishi-Tanuja.
Tanuja has decided to get separated from Rishi as there is some dosh in his kundli.
Tanuja will have to stay away from Rishi else his life can be in danger.
Rishi is unaware of his kundli dosh so he try to stop Tanuja from leaving him.
Rishu unaware of kundli dosh
But Tanuja cannot hear to what he is saying because for her Rishi's life is more important.
So finally she packs her bag and leave Bedi house.
Rishi gets completely shattered as he failed to stop Tanuja and she left him.
Stay tuned for the upcoming twist.