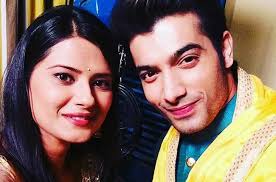 Kasam Tere Pyaar Ki: Another misunderstandings crept amid Rishi (Ssharad Malhotra) and Tanuja (Kratika Sengar)
The upcoming episode of Colors popular show Kasam Tere Pyaar Ki will show high voltage drama where Rishi and Tanuja's life faces another trouble.
Bani and Neha gets Rano, Raj, Manpreet arrested in domestic violence charges and are tortured in police station.
Police gets strick over Bedi family in molestation case and beats Manpreet ruthlessly, Rishi couldn't do anything to save them.
Rishi gets furious at Tanuja for this although she isn't aware about anything, Bani and Neha had filed this complaint.
Rishi gets his family bailed out from jail somehow but is angry at Tanuja for breaking his trust and love by doing this.
Neha and Bani's plan is getting successful day by day, Rishi and Tanuja's misunderstandings will take bitter turn.
Stay tuned for more exciting updates of the upcoming episodes.