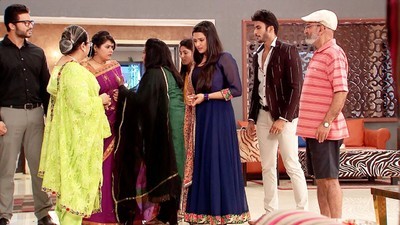 Kasam Tere Pyaar Ki: Rano accuses and slaps Malika for breaking her trust
The upcoming episode of Kasam Tere Pyaar Ki will witness alot of twist and turns.
Rishi swaps the grooms and Malika gets married to Shekhar according to his plan.
When Shekhar and Malika gets married then she comes to know that she has got married with Shekhar and she gets shocked.
Rishi exposes Malika before all the members of the family.
Rishi happy as Rano accepts Tanuja
Rano gets shocked as well as angry, she slaps Malika and accuses for breaking her trust.
Rano then throws her out of the house.
Rano decides to accept Tanuja as her daughter in law so Rishi and Raj gets happy.
It will be interesting to see that what will Tanuja do now.
Stay tuned for the upcoming twist.