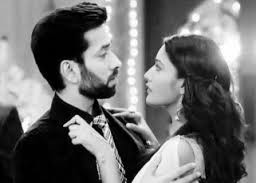 Shivaay (Nakuul Mehta) and Anika's (Surbhi Chandana) story gain momentum with love revelation in Ishqbaaz
In the upcoming episode there will be lots of high voltage dramatic situations seen amid Anika and Shivaay in the daily soap.
Anika has leaned towards Shivaay and this had made Anika truly fall in love with Shivaay.
Anika has already started to love Shivaay as Anika can visualize violins playing around her when Shivaay is near.
This fire of love is yet to get lighted in Shivaay's heart towards Anika.
Shivaay-Anika's sizzling romance
In the upcoming episode there will be lots of tragic situations seen amid Shivaay and Anika in the ongoing serial.
Shivaay is very much in love with Anika too and has also started depicting the same through certain love indications to Anika.
It would be very interesting to watch as to how would Shivaay and Anika fall into hot romantic environment soon?
Stay tuned for further details and developments in story line.