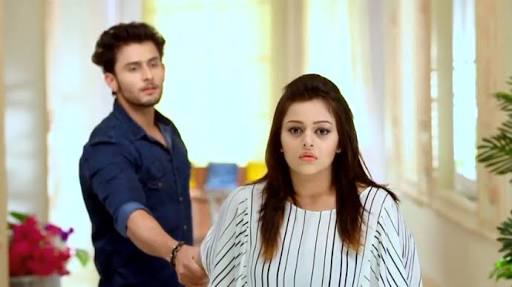 Ishqbaaz: Rudra (Leenesh Matto) and Saumya (Neha Lakshmi Iyer) realizes their love seeing Anika and Shivaay's love connection
The upcoming episode of Star Plus popular daily soap Ishqbaaz is going to showcase love in the air drama amid Saumya and Rudra.
Saumya and Rudra are mistakenly married to each other but are not ready to accept their love for each other.
Shivaay and Anika's intense love story which started from hatred, to forced marriage has now turned a love saga motivates Rudra and Saumya.
Omkara tells Shivaay and Anika that whatever it may be, marriage relationships can't be ignores and are purest of the forms.
Shivaay and Anika's love story guides Rudra and Saumya
Shivaay and Anika's this intensifying love story guides Saumya and Rudra towards their love and care for each other.
Rudra and Saumya both starts to realize that they like each other but keeps quite thinking that other might not accept it.
Stay tuned for more exciting updates of the upcoming episodes.