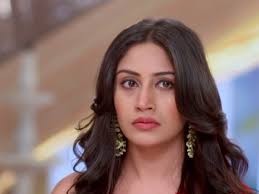 Ishqbaaz: Anika(Surbhi Chandna) decides to make plan for exposing Tia's (Navina Bole) evilness before Pinky
The upcoming episode of Ishqbaaz that is showcased on Star Plus will unfold a lot of twist and turns.
Anika overhears Pinky and Tia's conversation then she understands that it is Tia who is filling poision in Pinky's mind against her.
Anika gets to know that Tia is using Pinky has puppet to complete her evil motive of throwing her out from Oberoi house.
Anika furious as Tia turns Pinky her puppet
She thinks that she will have to expose Tia's evilness before Pinky so that Pinky comes to know that Tia does not deserves to be trusted blindly.
Now Anika has determined to break Pinky's trust over Tia so that she comes to know Tia's truth.
It will be interesting to see that whether ANika is able to expose before Tia or not.
Stay tuned for the upcoming twist.