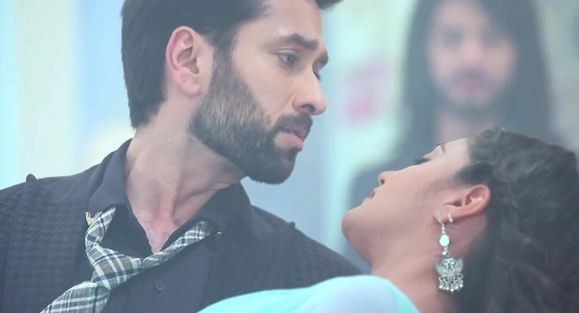 Ishqbaaz: Anika (Surbhi Chandna) finds about Tia's(Navina Bole) killer plan against Shivaye (Nakuul Mehta)
The upcoming episode of Ishqbaaz will witness alot of twist and turns.
Shivaye decides to make breakfast for Anika.
Shivaye goes in kitchen and starts preparing aloo puri for Anika with the help of Om and Rudra.
Anika sees Shivaye making breakfast for her, Anika gets happy seeing Shivaye's gesture of love.
Till now Anika has always seen Shivaye's anger but for the first time she is seeing his love for her.
On the other hand Tia gets irked seeing Shivaye making breakfast for Anika.
Anika gets burnt while saving Shivaye
Tia makes another master plan for killing Shivaye, she very cleverly opens the gas stove when no one is seeing her doing so.
Then she goes from there and smiles thinking that Shivaye will get burnt now.
Shivaye is trying to light fire with the help of matchstick just then Anika was passing by the kitchen and she smells that the gas is leaking.
Anika rushes to the kitchen, Shivaye lights the matchstick but before the kitchen catches fire she pushes him outside the kitchen and she herself get burnt.
Stay tuned for the upcoming twist.