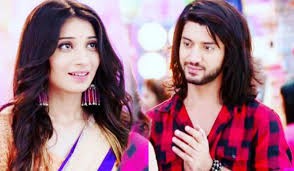 Ishqbaaz: Ishana (Vrushika Mehta) returns for filling Om's (Kunal Jaisingh) life with happiness
The upcoming episodes of Ishqbaaz will witness alot of twist and turns.
Tej fixes Om's marriage with the daughter of a business man for business deal.
Om gets angry when he comes to know about it because he makes relations from heart and not for business deals.
Om decides to leave home, he goes out from the Oberoi mansion.
Om will fall in love with Ishana
Suddenly he sees Ishana and he gets to know that she is a good hearted person.
Om realizes that whatever she did with him was just because she needed money and she was forced by the circumstances to do so.
Om will also realize that his thinking matches with her thinking.
Om will soon fall in love with her and Ishana will fill Om's life with happiness and love.
Stay tuned for the upcoming twist.