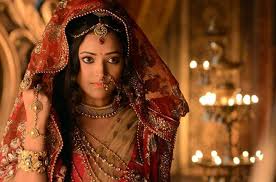 Chandra Nandni: Roopa's (Shewta Basu Prasad) entry to take revenge from Chandra (Rajat Tokas)
The upcoming episode of Chandra Nandni will show high voltage twist and drama in the upcoming episode.
Chandra has got injured by Malayketu's dacoits, Malayketu attempts to kill Chandra taking advantage of the situation.
Chandra's health gets critical and Helena accuses Nandini for it, blames her for being responsible for all this.
Helena not only stops here but also gets Nandini arrested in fake charges, while Nandini is also tensed for Chandra.
Nandini's twin sister Roopa's entry
While the latest twist will happen when Nandini's twin sister Roopa's will enter the track to seek revenge.
Roopa will have revenge motive against Chandra and for this she will enter in Chandra's life.
Stay tuned for more exciting updates of the upcoming episodes.