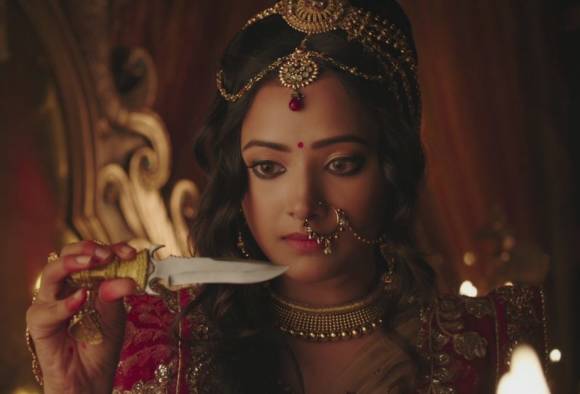 Chandra Nandni: Roopa creates differences amid Chandra (Rajat Tokas) and Nandini (Shewta Basu Prasad)
The upcoming episode of Star Plus historic thriller love saga Chandra Nandni is going to show high voltage drama.
Chandra and Nandini has sloely started to come closer to each other and has started to feel for one another.
Helena turns major difficulty in this, while yet another trouble named Roopa enters Chandra and Nandini's life to destroy theor love.
Roopa is none other than Nandini's twin sister and has entered in palace with intentions to take revenge from Chandra.
Chandra and Nandini's hatred saga begins
Roopa increases closeness with Malayketu, Chandra is irked eyeing Nandini's intimacy with Malayketu although unaware about truth.
Chandra amd Nandini's love turns hatred, where Chandra is angry as Nandini is spoiling his and his sister Chaya's life too.
Malayketu is married to Chandra's sister Chaya, Chandra is all the more irked seeing all drama by Nandini.
Stay tuned for more exciting updates of the upcoming episodes.