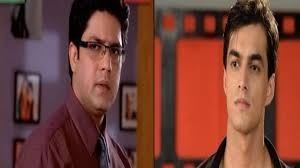 Yeh Rishta Kya Kehlata Hai: Manish-Daadi gets shocked as Kartik goes agaisnt feet washing ritual for Naitik
The upcoming episode of Yeh Rishta Kya Kehlata Hai will witness alot of twist and turns.
Kartik's tilak ceremony begins and all the mens of Singhaniya family comes to Goenka house for performing the ritual.
Just then there is a ritual which Naitik has to do, according to the ritual Naitik has to wash the feet of Kartik.
Naira clicks the pics of Kartik hiding herself
But Kartik refuses for this ritual as he respects Naitik a lot and he cannot let him do this ritual.
So then everyone gets shocked but then Naksh handles the situation and he performs the ritual on behalf Naitik.
Naira comes there to see Kartik, she hides and clicks the pics of Kartik.
Stay tuned for the upcoming twist.