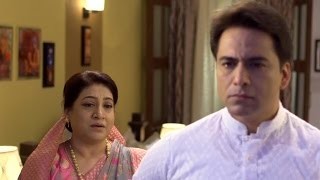 Yeh Rishta Kya Kehlata Hai: Daadi's emotional drama trick convincing Kartik (Mohsin Khan) for marriage
The upcoming episodes of Yeh Rishta Kya Kehlata Hai will witness alot of twist and turns.
Daadi and Manish decides that if they have to keep Kartik away from Naira then they will have to get him married.
Daadi asks Manish to fix Kartik's marriage alliance so that his love story with Naira ends and he does not meets the members of Singhaniya family.
Manish then fixes Kartik's alliance with a reputed family but when Kartik comes to know about it then he gets shocked.
Kartik refuses for getting married with any other girl
Kartik tells everyone that he loves Naira and he will marry her only, he refuses for his marriage alliance.
Daadi gets shocked and starts her emotional drama for convincing Kartik for marriage because she knows that he loves her and can do anything for her.
Stay tuned for the upcoming twist.