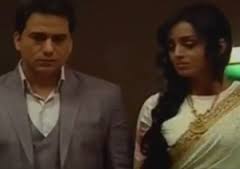 Yeh Rishta Kya Kehlata Hai: Akshara's (Hina Khan) death makes Kartik understand situations and unites with his parents Swarna (Parul Chauhan) and Manish
The upcoming episode of Yeh Rishta Kya Kehlata Hai will show that Kartik surrenders himself before law for Akshara's accident.
Kartik is shattered seeing Naira's disbelief over him and thus decides to accept the crime which he hadn't done.
Manish that is Kartik's father who can't see his son in jail comes to bail him out but Kartik refuses, Kartik's uncle makes him understand that he has to prove his innocence.
Kartik finally accepts the bail just to prove her innocence before Naira and comes out.
Kartik realizes his mistake to misunderstand his father
Kartik will thus attempt to find the real culprit and couldn't believe that he killer Akshara by hitting with his car.
Kartik hates his father because of the same reason as he considers that his mother who died in accident because of Manish (father).
Kartik realizes Manish 's state finding himself in the same situation post Akshara's death.
Stay tuned for more exciting updates of the upcoming episodes.