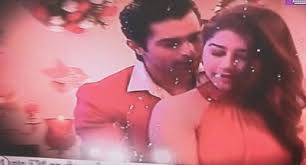 Yeh Hai Mohabbatein: Ruhi's (Aditi Bhatia) painful heart break post Sohail's (Gaurav Wadhwa) truth revealition
The upcoming episode of Yeh Hai Mohabbatein will show major revealition about Sohail's truth and intentions.
Sohail turns out to be Nidhi's cousin brother who has come revenge from Raman, Ishita and Ruhi.
Raman and Ishita has defeated and ended Nidhi's evilness which she couldn't bear and thus Sohail is back in action.
Sohail's truth gets revealed
Sohail is now trapping Ruhi in love drama to shatter her emotionally, Raman finds Sohail's truth.
Raman finds that Sohail is the man behind Ruhi's MMS and Blackmailer.
Ruhi gets shattered knowing this truth and has emotional breakdown as she had started to love Sohail.
Stay tuned for more exciting updates of the upcoming episodes.