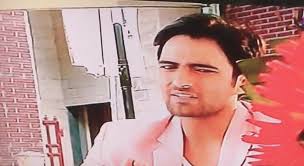 Yeh Hai Mohabbatein: Simmi (Shireen Mirza) and Gaurav's (Deepak Wadhwa) love gets Ananya's nod
The upcoming episode of Yeh Hai Mohabbatein will show high voltage drama where Simmi refuses Gaurav's proposal.
Simmi refuses Gaurav's love proposal for Ananya as she don't want to hurt Ananya.
Ananya is still in touch with her father Param and loves him, Simmi knows that Ananya isn't able to accept anyone else.
Simmi thus refuses Gaurav, but Gaurav isn't ready to accept this so easily.
Gaurav and Simmi's love blossoming
Gaurav makes attempt to convince and impress Ananya about accepting him.
Ananya acts maturely and accepts Gaurav for her mother Simmi's happiness.
Stay tuned for more exciting updates of the upcoming episodes.