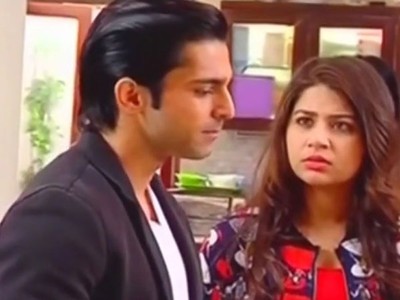 Yeh Hai Mohabbatein: Raman-Ishita worried as Ruhi goes against them for Sohail
In the upcoming episode, Ishita turned spy keeping an eye on Sohail.
Ishita find out that Sohail has entered Ruhi's life with some evil intentions.
So Ishita turns protective mother and she keeps Ruhi away from Sohail so that he cannot harm her daughter.
But Ruhi is not able to understand that why she is doing all this.
Ruhi refuses to stay away from Sohail
Finally she tells Ruhi that Sohail is not a nice man and he has entered her life with some evil intention.
She asks Ruhi to stay away from Sohail, but Ruhi refuses to do so.
Ruhi refuses to believe what Ishita is saying against Sohail and she tells her that maybe she has misunderstood Sohail.
It will be interesting to see that what will Ishita do now.
Stay tuned for the upcoming twist.